Blog Post Content Calendar
The good people at BlogEnergizer.com have come out with a free weekly blog planner for the 7th year in a row. Easily organize and plan post content.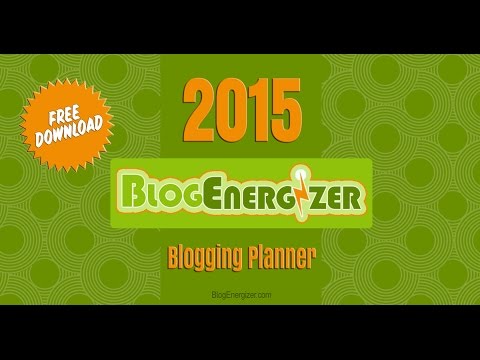 They've switched it up a little bit with a two page layout. This makes it easier to view if you are going to print out the planner and place in a binder.
The part I like is the where I can keep track of the social shares.
One thing I would like to see added to help with blog content ideas is a list of "National Day of ___" for each month. Maybe I could design my own blogging calendar. With this one being free, there's not much incentive. :o)
BlogEnergizer's planner is a no-brainer for any blogger.
Tell Me: What would be in your perfect blogging planner?