Home Page Blog Design
Above the Fold or Before the Scroll
Your blog has seconds to make a first impression. Visitors will decide very quickly if they want to read more. The fist page of the home page should be clean, uncluttered and attractive. In the video I talk about:
1. Header: size, appearance, 2. Navigation Bar: up by header 3. Latest Post: Can summarize it and past posts 4. Sidebar: brief about widget, call to action 5. Background: plain, enhances not distracts
Remember: Just because you can add it to your blog doesn't mean you should. Is your site clean? simple? easy to navigate? and offer reader action?
Next video post I'll show you the Good, Bad and Ultimate in blog design examples.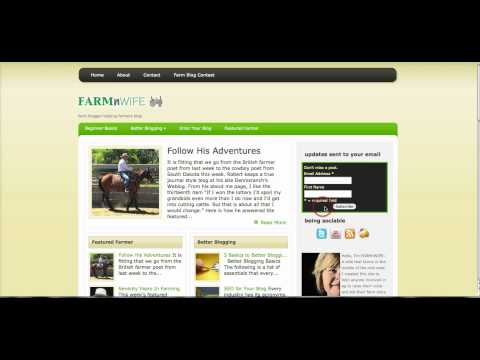 Did I leave anything out? Is there something you are going to adjust or change on your blog?
Beginner Basics, General Blog Help