Photo to Slideshow Tutorial

Making a Feature out of
Your Flattering Farm Photos
You have a group of photos that you want to post on your blog but you don't want to just list them the boring old way. These photos need to be show cased, have a little "Wow" factor. You've taken the time to follow the directions given at 5 Tips For Flattering Farm Photos. The shots are especially nice and need to be a whole presentation. One way to do this is to use the free video creator at Animoto.com. (There is another way that I will demonstrate another time.) Professional photographers use the paid version to display their portfolios. The following tutorial will take you through the steps in using Animoto to make a video with your photos.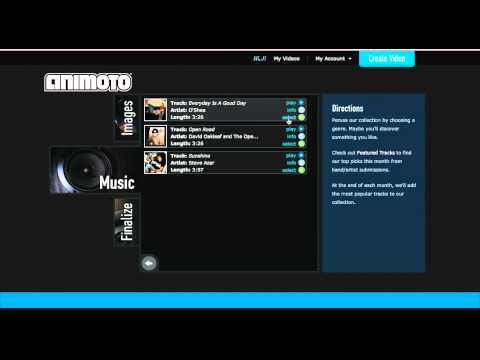 The following is the quick slideshow that I made in the tutorial. I would add some titles to at least the first and last pictures. Also landscape photos look better than profile style photos.
Create your own video slideshow at animoto.com.
If you have any questions, leave a comment below. Please answer the poll in the sidebar.
Photo Help, tutorials, Video Help