Video Farm Blog Review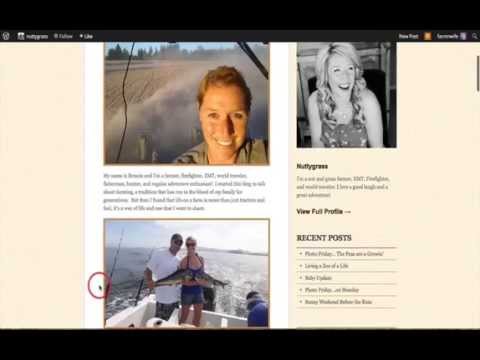 Brenda has a lot of positive things going for her on her blog. I really like her profile picture, just move it up to the top of the sidebar. Get rid of the tag cloud. It just clutters a blog. Use a popular post widget instead of most recent. Have at least three posts showing on home page. Means less clicks for the reader. The archive list by date in the footer is useless. Keep the twitter updates and face book like widgets. The archive page is good; so is the photos page. Your about page is perfect just keep it updated. The biggest suggestion of all. Update the theme. The one you have now is dated. Choose a new theme that is for photography blogs to high lite your photos.
Thanks, Brenda, for having us take a look at your site. Let us know when you get the updates finished. We'll take a look at it again.
You can follow Brenda at NuttyGrass.com.
If you would like me to give a quick review of your farm site, use the form in the contact page.
about page, farm blog review, popular post, profile picture, sidebar, update theme