Video Tutorial: Adding an Image to Sidebar
How to Add an Image to WordPress
Sidebar
Sometime you might want to display a photo or image in your wordpress sidebar. You could use code from an image hosting site such as photobucket or picasa. But I don't like relying on a third party site to display my images. I have had them stop displaying for no reason. To easily get around this problem, is to hold the images right on your own blog. Follow these easy steps that I show in the video tutorial:
upload the image into your Media tab in your dashboard by clicking Add New. You will want to have the image height and width already to specs. So know what size works best with your sidebar. (the width of the image I uploaded was 224 to give a reference)
Add a new post
Click onUpload/insert media icon and select the image to add to post
Click HTML tab in upper right corner
Copy code
Paste code in Text widget in sidebar
That's all there is to it. Now watch the video tutorial.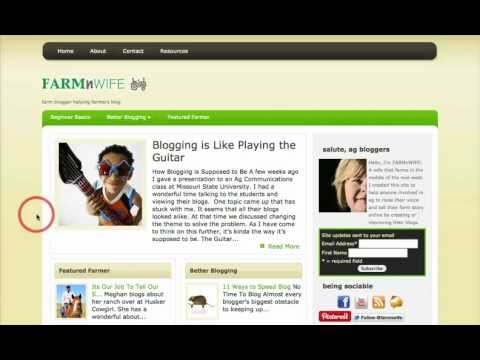 P.S. I know you don't pronounce the "s" in Des Moines. It was a slip up. If you add an image to your sidebar, leave a link in the comments. I would love to see it.
General Blog Help, Photo Help, tutorials, Wordpress